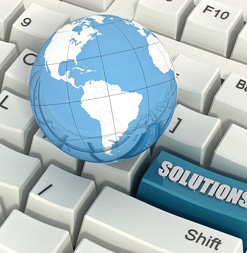 Oracle SOA Admin
GAR has extensive experience architecting, implementing and extending SOA Suite & BPM solutions for its clients that include Integration, Business Process Automation, and Composite Applications.
GAR's SOA Suite and BPM services include:
"Getting Started Workshop": GAR has developed a complimentary, half-day "Getting Started with SOA & BPM" workshop. Material covered is geared toward CIOs, business leaders, process and data owners, and IT staff interested in understanding SOA how it can benefit their organization.
Architecture, Development, and Governance: GAR offers deep Architecture and Development expertise that can be leveraged to assist in any phase of SOA Suite implementations. GAR also works with clients to develop a practical and comprehensive SOA Suite & BPM governance strategy. The strategy includes governance for service planning, development, operations, and reuse.
Composite Application Development: GAR has worked with many clients on defining and implementing Composite Applications using Oracle SOA Suite. Composite applications leverage the Oracle SOA Suite and delivers applications that can access numerous services provided through various back-end systems. The result is a powerful business application that ties together friendly User Interfaces, services from back-end systems and business process automation that far exceeds traditional ERP development capabilities.
Installation Services: GAR works with clients to architect and install the components of Oracle SOA Suite & BPM including BPEL Process Manager, Business Activity Monitoring, Business Rules, Service Bus, Complex Event Processing, WebCenter, and Universal Content Management.
Hosting: GAR hosts Oracle Enterprise Applications, Fusion Middleware, and SOA Suite product families and Oracle Technologies as well as complementing third party system solutions. The GAR hosting solutions are secure, redundant, and highly scalable.
Training: GAR's training is based on real-world implementation experience and covers basic through advanced courses that are tailored to your organization. All of the components within the Oracle SOA Suite are covered.