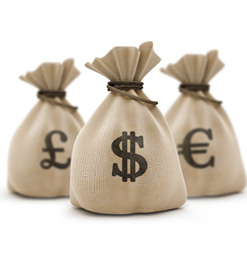 IT Search and Recruitment
Searching and Recruiting people is an art, not a science, and resumes can't tell you whether someone will fit into a company's culture. When you realize you've made a mistake, you need to cut your losses and move on. We are committed to make sure that your losses are minimal. Our rigorous hiring processes centre on your operational, strategic and cultural needs. We make sure that your human capital progresses up, with our efficient hiring and commitment towards your brand. We maintain strict confidentiality when dealing with sensitive information provided to us by our client and maintain privacy for our candidates. Individuals contacted by us remain confidential until they decide if they would like to be a candidate for a particular position.

Our Recruiting is carried out through one of these ways:

Job analysis:-

The starting point to a recruitment effort is to perform a job analysis and/or in some cases a task analysis, to document the actual or intended requirements of the job. From these the relevant information is captured in such documents as job descriptions and job specifications.


Sourcing:-

Sourcing involves internal and/or external advertising, using appropriate media, such as local or national newspapers, specialist recruitment media, professional publications, window advertisements, job centres, or in a variety of ways via the internet.


Screening and selection:-

Suitability for a job is typically assessed by looking for relevant skills, knowledge, aptitude, qualifications and educational or job related experience. These can be determined via: screening resumes, job applications and interviews. More proactive idenification methods include psychological, aptitude, numeracy and literacy testing.